BRACKET XVII:
"The IT Factor" Bobby Roode VS Trytan
The longest reigning TNA Champion (not named Jeff Jarrett) or a guy who was with the company for a cup of coffee? Roode in...about a cup of coffee strangely enough.
Junkyard Dog VS Mike Awesome
Controversy Alert: Mike Awesome goes over! Dude powerbombed the fuck out of anybody who got in his way (except unfortunately whoever stuck him with the "That 70's Guy" gimmick), and was way more impressive in the ring than a lot of people remember. JYD had the skills to pay the bills too, but I think one on one, Awesome was better.
"Wild" Bill Irwin (aka The Goon) VS Rey Mysterio
BooyakaBooyaka! (There's going to be even less teeth in The Goon's mouth after the) 619!
Tatsumi Fujinami VS Rick Martel
A former NWA Champion and a former AWA Champion. Who wins? Fujinami is a helluva technical dynamo, having invented both the Dragon Sleeper and the Dragon Suplex. But Rick Martel was the third longest reigning AWA World Champion in history, and given that Fujinami couldn't get the job done against Ric Flair at the first SuperBrawl, I gotta give it to the model.
BRACKET XVIII:
Batista VS Rikishi
Hope they reinforced the ring for the impact when Rikishi gets Batista-Bombed.
"The Texas Tornado" Kerry Von Erich VS Dory Funk Jr.
Both men are Texas legends. Both men wore the NWA Gold. But Dory wore it better. This'd go a good 18:50 though.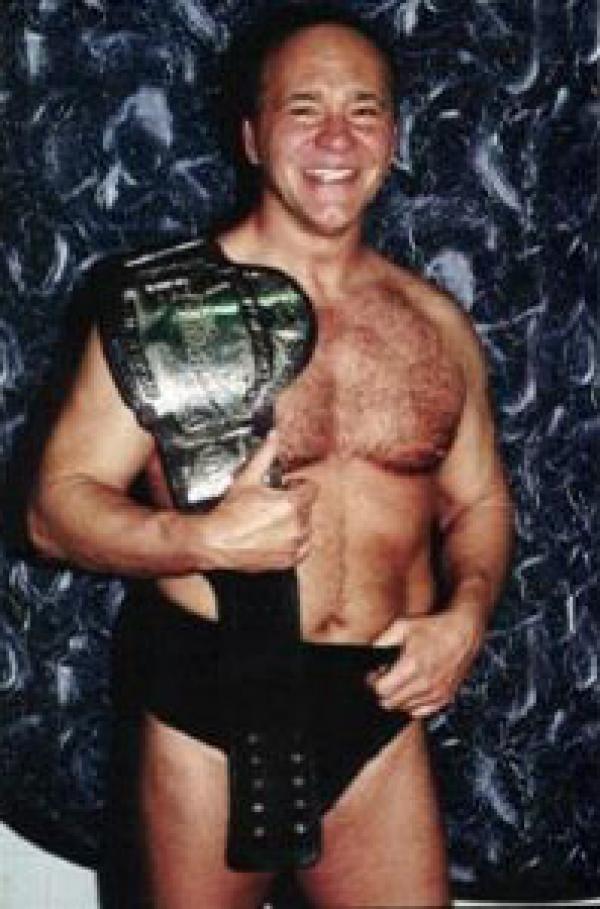 Larry Zbyszko VS Kofi Kingston
Kofi can jump as high and as far as he wants; he'll still end up in Capone's Cradle, tapping out to "The Living Legend".
Goldust VS "Dr. Death" Steve Williams
Texas and Oklahoma! Good God almighty, King! This one is a little odd, as I'd argue Goldust is now, at 44, wrestling the best matches of his life. He's been pro since at least the '91 Royal Rumble, so can you say this is his prime? But then again, can you argue with the results?
Unfortunately, all of this is rendered moot by Dr. Death's AJPW Triple Crown. And, hell, the guy won the World's Strongest Tag Determination League three times, twice as half of a team called the Miracle Violence Connection. What the fuck can you do against that? Williams wins.
RECAP:
Bobby Roode defeats Trytan
Mike Awesome defeats JYD
Rey Rey defeats The Goon
Rick Martel defeats Tatsumi Fujinami
Batista defeats Rikishi
Dory Funk Jr. defeats Kerry Von Erich
Larry Zbyszko defeats Kofi Kingston
"Dr. Death" Steve Williams defeats Goldust
Come on back for Brackets XIX and XX!