"The Masterpiece" Chris Masters VS Eddie Edwards
I feel like Eddie Edwards's hair is sharp enough to put a pin in this gassed-out muscle-man's balloon physique, but his mat skills would make even more impressive work out of him still. Edwards up and over the top.
Savio Vega VS The Iron Sheik
Sheik make you humble. Make Savio humble. Camel clutch numba one! Iron Sheik numba one! Savio Vega? Hchach...PTOOIE!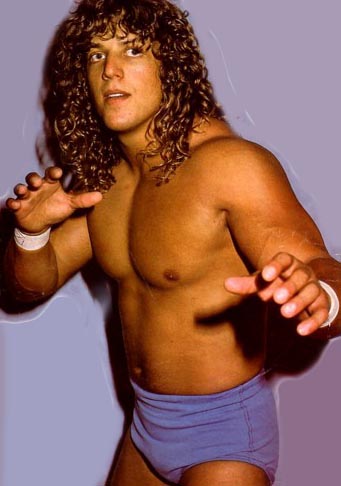 "Rugged" Ronnie Garvin VS Steve Simpson
Steve Simpson's rather ample skills run out in the face of the toughness of Ronnie Garvin. The South African's gettin' Garvin Stomped. (What's a Garvin Stomp, you ask? Think of when Randy Orton stomps each of his opponent's limbs, but instead, it's not terminally, match-killingly boring. (Dude, killingly is a word; thanks spell check!))
Zeus VS "Scrap Iron" Adam Pearce
On paper, nothing can stop Zeus (short of Hulk Hogan with a loaded purse or causing him to fall really far), and knowing a) That, and b) How fucking terrible a wrestler he was, I'm just going to have him get disqualified for not breaking his literal ONE hold, the trapezious grip, while Pearce is in the ropes. "Scrap Iron" survives.
RECAP:
Eddie Edwards defeats Chris Masters
The Iron Sheik defeats Savio Vega
Ronnie Garvin defeats Steve Simpson
Adam Pearce defeats Zeus
Come on back for Bracket III!