BJ Whitmer VS Chris Chetti
The recently retired Whitmer reminds me of the best parts of Hardcore Holly (and yes, there were good parts if you looked hard enough). In addition, he could hang in Ring Of Honor, which is endorsement in itself. Chris Chetti was a member of the original ECW, and was best known as a tag team guy with Nova. Whitmer pounds this guy into the mat in 4:19.
Jack Victory VS Sonjay Dutt
Jack Victory spent time in WCW, GWF and ECW, earning a rough and tumble reputation. Sonjay Dutt is the only guy not to win the X-Division title out of all the X-Division wrestlers in history. (It definitely feels that way.) I think the Guru pulls an upset here with a flippety-fly type a move and a quick pin combination to follow in seven minutes.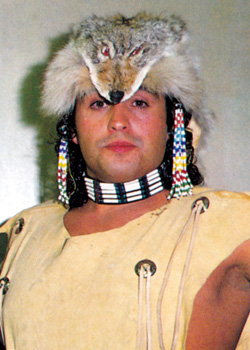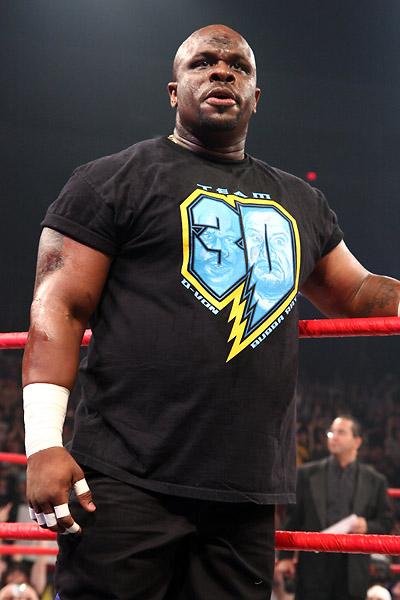 Mark Youngblood VS D-Von Dudley
D-Von (and moreso Bubba Ray) has made a real name for himself as a singles competitor in TNA after two decades of being in the most decorated tag team in wrestling history (23-time Tag Team Champions across ECW, WWE, WCW (when it was part of WWF), NWA (when TNA was part of it), and TNA. Mark Youngblood was in a tag team with his brother Chris in the GWF, trying to make a name for themselves but never really escaping the shadow of their deceased brother Jay, who famously teamed with Ricky Steamboat. D-Von got this one on lock, and does Mark in at 3:41.
Size Difference between wrestlers in this match is to scale.
Ciclope VS Paul Bunyan (aka Gary Robbins)
A luchador against a Canadian Lumberjack the size of The Great Khali and half as mobile? Seems legit. Bunyan in 2:15, because he would take that long after knocking the crap outta Ciclope to bend over and make the cover. (Fun fact: Gary Robbins is the World's Tallest Canadian. It's true!)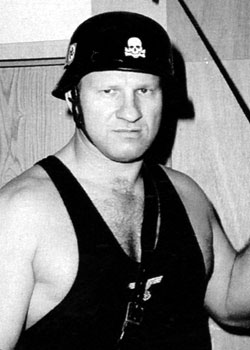 Waldo Von Erich VS Epico Colon
Two members of legendary wrestling families, but one was a legend of the 60's and the other is one half of Los Matadores, the masked tag team with the midget lucha mascot and the WrestleCrap worthy gimmick of being masked bullfighters. In the US. In 2013. Waldo in 4:10.
Antonino Rocca VS Mikey Whipwreck
Antonino Rocca invented the Torture Rack, was trained by Stanislaus Zbyzko (Wladek's even more successful brother), main-evented every card in Madison Square Garden seven years in a row and is quite possibly the first high-flyer to ever grace the squared circle. Mikey Whipwreck was cool, but lost a lot, which was his gimmick. Then again, his gimmick was also winning that one match in a million, like the time he took the ECW title, and the time he beat Steve Austin. So maybe he could work some of that ol' Whipwreck magic and...NAH! Rocca in 5:15.
Mo (from Men On a Mission) VS Shad Gaspard
Two guys from tag teams that never quite lived up to their potential. Men On A Mission had Mabel, a 500 pound, 6'10" monster that could (and did) hurt anyone he wanted (though usually it was on accident), and only held the tag team titles for a total of two days in a time period where the tag belts were hot-shotted seven times a week and twice on Sundays. Cryme Tyme never won the belts in spite of there being two in the promotion during their run. But Shad is a stud, 6'7", 300 pounds of muscle and quick as a hiccup, and Mo was never that good. Gaspard crushes him in 3:50.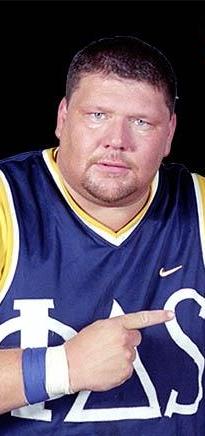 Big Rocco VS Kizarny
Big Rocco was but a bodyguard in TNA just pre-Hogan/Bischoff and not much else, but Kizarny didn't do a DAMN thing in his two week run in the WWE, so Big Rocco wins. Who cares how long it was?
Okay, so to summarize:
BJ Whitmer defeats Chris Chetti
Sonjay Dutt defeats Jack Victory
D-Von defeats Mark Youngblood
Paul Bunyan defeats Ciclope
Waldo Von Erich defeats Epico Colon
Antonino Rocca defeats Mikey Whipwreck
Shad Gaspard defeats Mo
Big Rocco defeats Kizarny
Check back tomorrow for Bracket V, where The Mega-Powers will explode!!!