"The Masterpiece" Chris Masters VS Ian Rotten
This would depend on what type of match they had. If it was more of a fight, Ian Rotten would deflate Chris Masters' gassed-up pectorals with the touch of his glass-encrusted taped fist. But since the first round has no special stips whatsoever, Masters has to walk away from this one the winner. I don't see Rotten submitting to the Master Lock necessarily, but I do see him doing something dumb to get himself disqualified. 7:36 for the match time. (Also, while looking for his picture, I found out Ian Rotten was recently diagnosed with gastric stomach cancer. He says they caught it early, but yo. Wish you a speedy recovery, homes.)
The Maestro VS Eddie Edwards
Being Gorgeous George's descendant did The Maestro no good in WCW, and it will earn him no slack against one of my favorite active wrestlers today. Eddie Edwards in 4:15.
"Bullet" Bob Armstrong VS Savio Vega
The statistic that tips the scales in this coinflip of a matchup is that Savio Vega gave "Stone Cold" Steve Austin and The Rock their first singles match losses in the WWF, not to mention bested Yokozuna at some point after that mattered, so there ya go. A spirited 10 to 12 minute contest with Savio coming out on top.
Danny Doring VS The Iron Sheik
Skeik-y Baby will make Doring humble with the camel clutch around the 6 min. mark.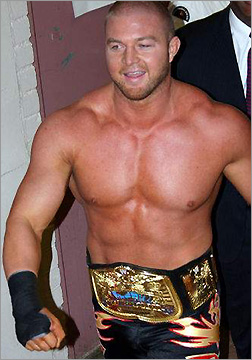 "Rugged" Ronnie Garvin VS Danny Basham
Garvin is a former NWA Heavyweight Champion, and Danny Basham is from a mid-00's tag team that is mostly forgotten (as are all tag teams from that time). Garvin goes over with a Knockout Right in 3:57.
Joey Abs VS Steve Simpson
Look, I know you haven't heard of Steve Simpson, but he was built like Kerry Von Erich, had a wrestling style not unlike a poor man's "Superfly" Jimmy Snukka, and he wasn't a member of The Mean Street Posse, unlike poor Joey Abs. The South African phenom in 2:51.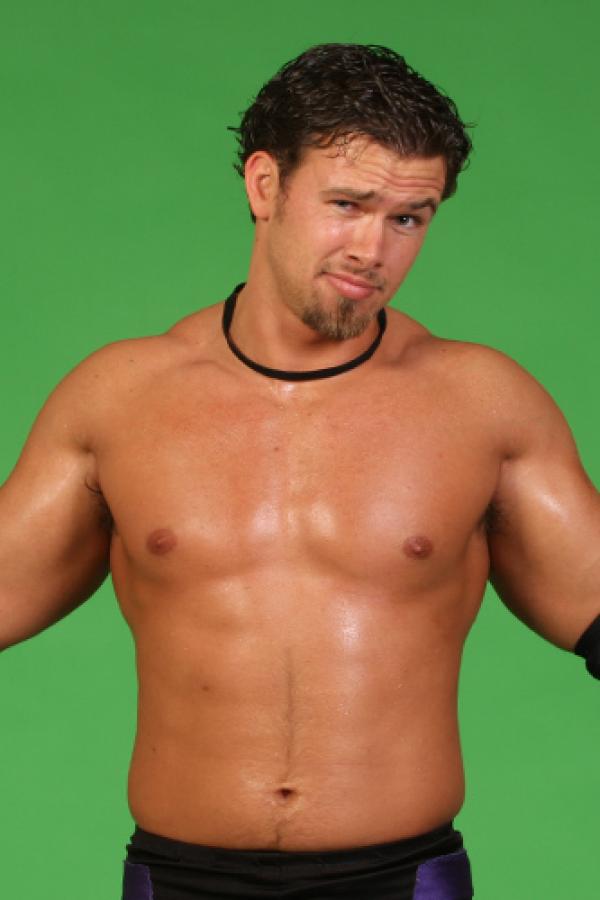 This pairing made me giggle until I couldn't breathe. The bad guy from "No Holds Barred" against the current General Manager of Monday Night Raw. Maddox would be smart enough to wear dark pants for when he inevitably pisses himself after his three or four attempts at punches have no effect on Mr. Lister, and the Mighty Zeus will yell, pound his chest, then walk forward kind of like an action figure who doesn't have knees as the GM high tails it outta there and loses by countout.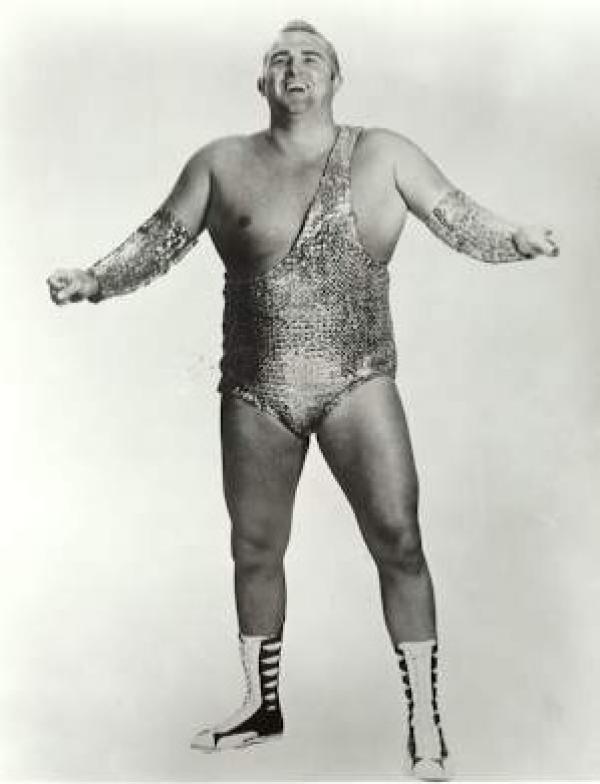 Dr. Jerry Graham VS "Scrap Iron" Adam Pearce
This one is interesting. "Scrap Iron" is an old school wrestler in a new school world, winning the NWA World Championship five times in a time period when most people don't know that there's still an NWA. Dr. Jerry Graham is old school, starting in the 1950's and giving "Superstar" Billy Graham and the other Graham brothers their names (ironically, none of them, even Jerry, were named Graham). Adam Pearce seems to have the more impressive resume, however, and though this would be a hard-fought battle, "Scrap Iron" would lay the Dr. out with the Rack Bomb at around 11:20.
Recap of today's matches:
"The Masterpiece" Chris Masters defeats Ian Rotten
Eddie Edwards defeats The Maestro
Savio Vega defeats "Bullet" Bob Armstrong
The Iron Sheik defeats Danny Doring
"Rugged" Ronnie Garvin defeats Danny Basham
Steve Simpson defeats Joey Abs
Zeus defeats Brad Maddox
"Scrap Iron" Adam Pearce defeats Dr. Jerry Graham
Recap of Yesterday's matches (because I forgot):
Sweet Daddy Falcone defeats Villano IV
Bobo Brazil defeats Chyna
Rob Conway defeats Jesse Gymini
Luke Harper defeats P.N. News
Mason Ryan defeats Jimmy Wang Yang
"The Golden Greek" Jim Londos defeats Scott Armstrong
"Wild Man" Marc Mero defeats George "The Animal" Steele
"The World's Strongest Man" Mark Henry defeats Col. Robert Parker
See you tomorrow, at the matches!