Before we get started, I'd like to offer a ten bell salute to wrestling legend Verne Gagne, who passed away Monday evening at the age of 89.
As they say, the show must go on, and on it shall go. We'll see Verne again in Round Five.
BRACKET XXXVII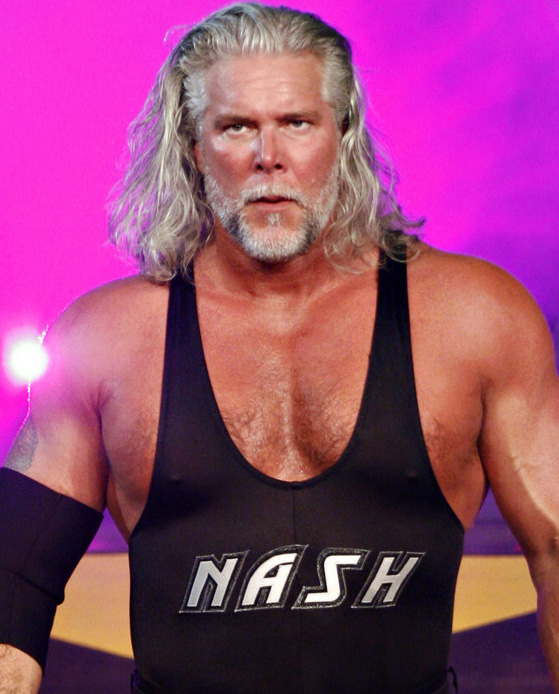 Ed "The Strangler" Lewis VS Kevin Nash
Lewis makes Big Sexy tap quicker than he can tear his quad. (Sorry. Too easy.)
BRACKET XXXVIII
"Big Poppa Pump" Scott Steiner VS Mark Briscoe
A lot of people forget Scott Steiner was really good once upon a time. Then he got WAY too gassed out, but even then he won a couple of world titles. Mark Briscoe's good, but Scott Steiner in his prime would've been too much for even Red Neck Kung Fu to handle.
BRACKET XXXIX
Stu Hart VS Fritz Von Erich
Stu Hart wins on account of superior technical prowess.
BRACKET XL
Bob Backlund VS Bronko Nagurski
Bit of a tough one. Both men were well respected world champions with impressive reigns to boot. Backlund has the technical advantages and Nagurski would have the strength advantage. But you know what? After watching some matches, I've come to a controversial conclusion:
Bob Backlund kinda sucks.
Hear me out. Yes, he's a three time WW(W)F Champion. Yes, he's the second longest reigning champion in history. Except, of course, he's neither of these things. Backlund lost the title to Antonio Inoki in December of 1979, but the change is simply not recognized by WWE. So really, his "second" reign was not for three days in 1994 before Diesel absolutely crushed him at MSG, but back in 1979 after Inoki vacated the title and Backlund won it back. His second reign is still the third longest, being four days behind Hogan's first run with the title from '84-'88.
The other thing is: Bob Backlund's matches are all painfully boring to watch. It's not just the era or the style; even matches he has with wrestlers I like, like Antonio Inoki and Bret Hart are really really dull, and Backlund's moves aren't that great either. Pop quiz: What move did Backlund use to win the WWWF title from "Superstar" Billy Graham in 1978? The Chicken Wing? A German Suplex? A body slam, even? Wrong. WRONG. It was a fucking atomic drop. An atomic. Drop. One of the most basic 80's wrestling holds you can think of. Sure, the DDT has suffered a similar fate, but at least that's still a set-up hold. Also: THE DDT LOOKS DEVASTATING. The atomic drop is almost comical to begin with. And this is what started the [kayfabe] second-longest WWF Championship run in history? Fuck, even though he won two NFL Championships with the Chicago Bears (BOO), I have to give it to Nagurski.
(P.S.: How can Bronko Nagurski lose with handwriting like that? That shit's impeccable!)
Ed Lewis defeats Kevin Nash
Scott Steiner defeats Mark Briscoe
Stu Hart defeats Fritz Von Erich
Bronko Nagurski defeats Bob Backlund
Come on back for Brackets XLI-XLV!