Expect The Unexpected - Episode 075: Royal Rumble 2017 / IT'S TIME TO RUMBLE: A look back at Rumbles Past (Part IX)
Because this episode of Expect The Unexpected is all about the 2017 Royal Rumble, because it's me talking for an hour and explains itself in pretty thorough detail and because I only played one song at the end which is about the Royal Rumble itself (also because I got bored during the broadcast and started looking at old blogs of mine), I've decided to do something a little different. Today, I'm bringing back the series that I started last year called "It's Time To Rumble", where I do a statistical breakdown of Royal Rumbles past (in this case just past) and see what the hell happened. So with that in mind, here's the episode if you want/need a recap of Royal Rumble 2017:
1. "Royal Rumble 2017" Mega Ran
And here's the latest installment of "It's Time To Rumble":
(Entry: 23rd | Lasted: 20:52 | Eliminations: 1)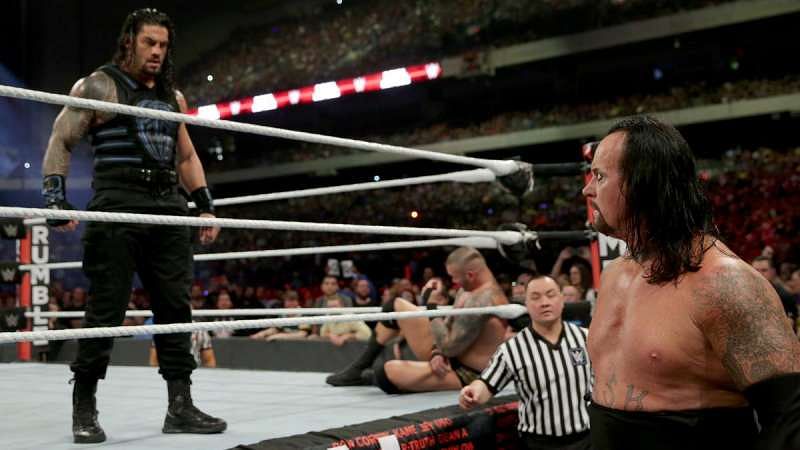 (Entry: 30th | Lasted: 5:05 | Eliminations: 3)
(Entry: 2nd | Lasted: 60:13 | Eliminations: 2)
Eliminator: Braun Strowman
(Entry: 7th | Lasted: 13:11 | Eliminations: 7)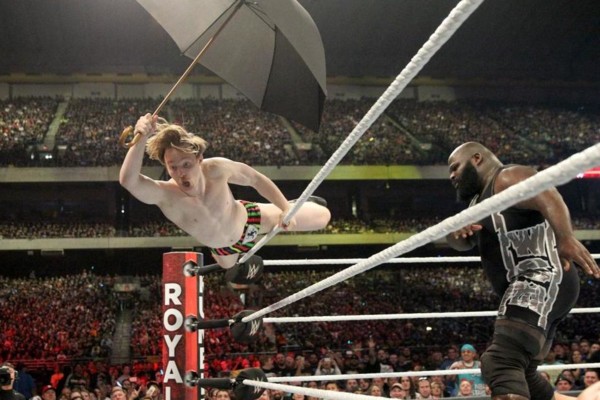 First To Fall: Jack Gallagher
(Entry: 5th | Lasted: 3:20)
(Entry: 11th | Lasted: 0:15)
Notes:
Total Match Time: 62:06
Billed interval between entries: 90 seconds
Randy Orton is the 7th man to win more than one Rumble (2009, 2017). He is tied for 2nd most wins all time with five other men: Hulk Hogan (1990, 1991), Shawn Michaels (1995. 1996), Triple H (2002, 2016), John Cena (2008, 2013) and Batista (2005, 2014) and is behind only "Stone Cold" Steve Austin, who has three (1997, 1998, 2001).
Orton is the second man in history to win a Royal Rumble with only a single elimination. The other was Big John Studd in 1989.
Orton is also the second man to win the Rumble from the #23 spot. Lex Luger (sort of) did it back in 1994.
Chris Jericho set the record for most cumulative time spent inside the Royal Rumble at 4:54:17, breaking Triple H's mark set last year of 4:06:08.
Jericho is the third competitor to go over an hour and not win the Rumble. Bob Backlund went 61:10 and Triple H went 60:15 in 2006.
Jericho is also the first entrant in history to spend over 50 minutes in back-to-back Rumbles, though this one comes with an asterisk for him being such a sneaky snek. He was in the ring for only 28 minutes and change. This is the second year in a row the Iron Man spent significant time out of the ring. Jericho was at least at ringside and got back in to do stuff (though wasn't very effective), but still, he spent more time on the floor than he did between the ropes. If this is indeed an asterisk, then Sami Zayn takes his place with 47:12 from the number 8 spot.)
Braun Strowman is the Eliminator for the second year in a row. He has only been in two Rumbles, but already has 13 career eliminations.
This is the first time back-to-back Royal Rumbles have been over 60 minutes since 2001/2002. It's also the longest 30-man Rumble since 2006, which was six second longer.
James Ellsworth is technically the "Loser", but he was at ringside for a good two minutes before he entered the ring. Enzo Amore (#27) lasted 18 seconds, but jumped right in.
So that's that as far as the Royal Rumble 2017 is concerned! A detailed recap of three WWE shows, a colon cleansing clutch of statistics and a few silly pictures. Have fun with that, and I'll see you all next week!